Thank you to Lake Society Magazine for featuring the L. Cramer + Charlie & Co. Design + Twist Interiors collaboration on Lake of the Isles. You can learn more about our custom renovation here.
"Our vision was to retain the charm and character of the house but bring it into the 21st century," said Andy. "We knew that home offered the potential for phenomenal views if the house could be opened up to the lake..."
We're delighted by Arful Living's feature on the L. Cramer + Swan Architecture + Henri Interiors Lake Minnetonka custom home project for Kyle and Jordan Rudolph. You can read it here....
"Kyle Rudolph knows the value of teamwork. The NFL pro — a tight end with the Minnesota Vikings for 10 seasons (now playing for the New York Giants) — understands that the tighter the team, the better the outcome..."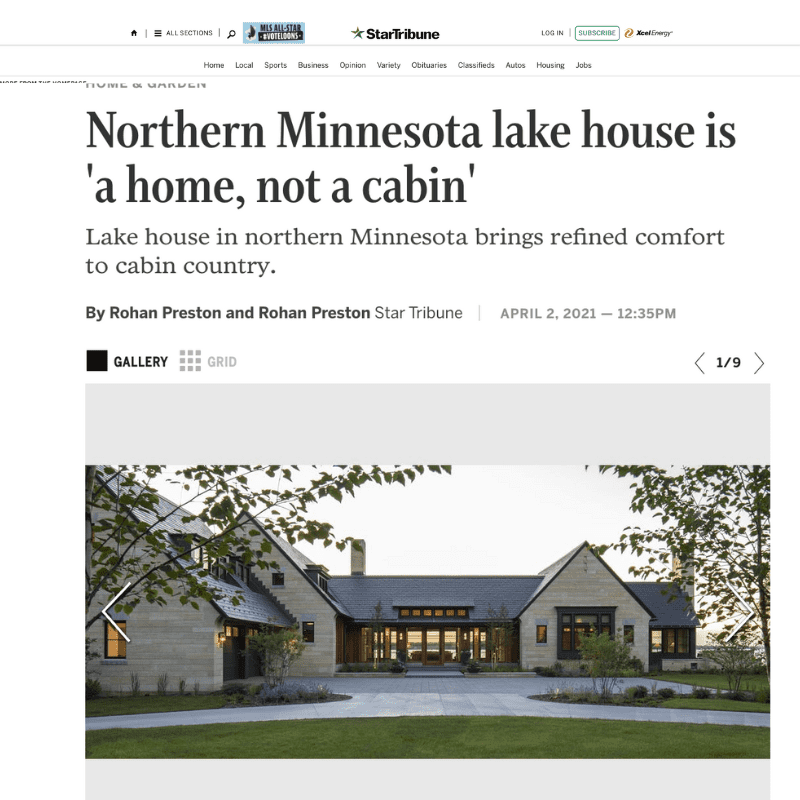 We're excited that the Star Tribune featured the L. Cramer + TEA2 Architects + Harris Weldon Interiors Gull Lake custom home. You can read it here.
"A summer home, not a summer cabin," said J.R., a native of Deerwood, Minn., who retired from the construction business. "A place with some formality that drew the lake into the structure. We love the water, and so we wanted something that made you feel like you were living on the water, not just viewing it..."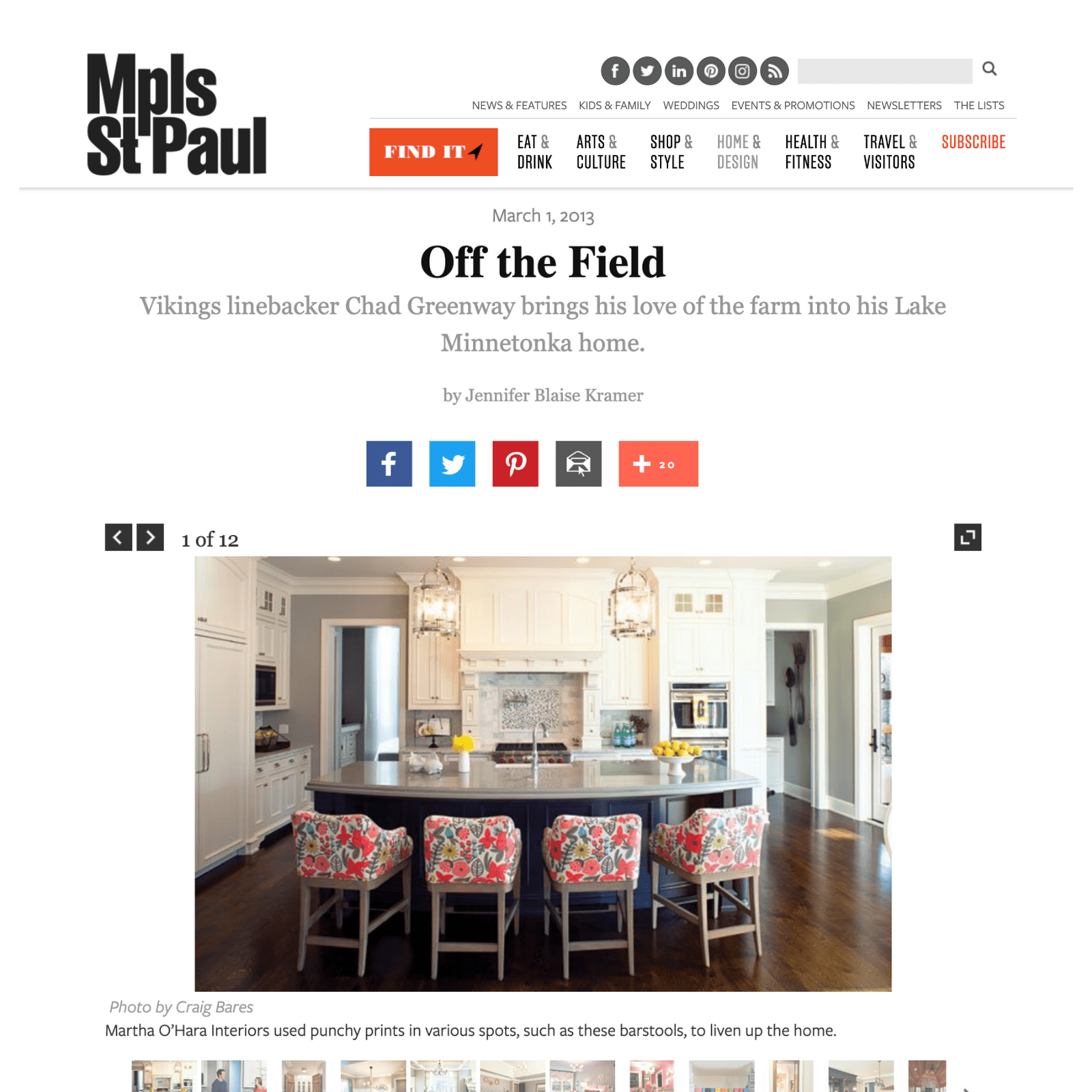 After L.Cramer built the first (of two) custom home projects for Chad and Jenni Greenway, Mpls.St.Paul Magazine ran this feature on our winning collaboration with Martha O'Hara Interiors.